Making the Most of your Investment: How IT training can future proof your infrastructure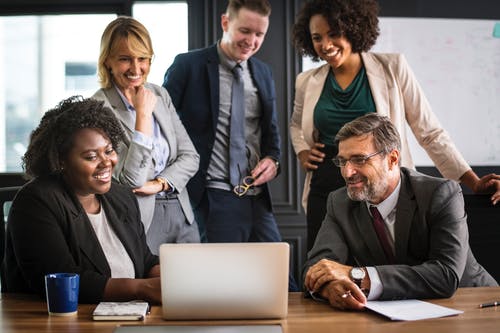 Searching for an IT training program to refresh your team's knowledge of the systems they're using every day? When you make an investment with your infrastructure, IT training is crucial to ensuring your team understands how to secure your systems for the foreseeable future, as well as making your day to day working life run more smoothly. From ongoing consultancy to support turning your infrastructure vision into a reality, implementing IT training across your business is a great way of making your systems more efficient for the years to come. So how can IT training help ensure your business is well on the road to success?
The new digital workforce: Educating your workforce through IT training
One of the main driving forces of the digital transformation is developing Internet trends – so the sooner you implement IT training to streamline your team's knowledge, the better equipped your business will be to ride the crest of the wave. Encouraging your team to become resilient to these changes is one of the most simple and effective ways to secure your place in the digital landscape; if the people managing your software and systems are open to new developments in the IT world, those digital skills will have a positive impact on your infrastructure in the future. That's where IT training comes in. Ensuring your team has the skills they need to make the most of your infrastructure has multiple benefits. As well as cutting down on the cost of hiring for skilled IT professionals, dedicated IT training will eventually make sure your whole workforce has the tech education they need to help move your business into the future. Ultimately, comprehensive IT training that considers every aspect of your business's needs will help establish your place within the digital transformation.
Support through the worst: Handling data breaches with the help of IT training
As well as educating your team in the long run about the benefits and hidden uses of your infrastructure, IT training is extremely useful when it comes to handling data breaches, cyber attacks or even natural disasters. It's estimated that in 2017, ransomware damage costs exceeded $5 billion, and that number is only set to rise as cyber attackers become more resourceful in the hacking software they use. Because of these growing costs, IT training can help your company avoid data loss, and plan for the future in the case of a data breach taking place. Once your team understands how data loss can occur, it will be much easier to put systems and procedures in place that prevent a breach happening to begin with. Most importantly, now that GDPR legislations place the onus on companies to understand the dangers and threats posed by information loss, IT training is vital in both avoiding data loss, and having a set of guidelines to refer to in the case of a data breach actually taking place. Unsure how you'd deal with a data breach? We've covered the best steps to take here.
Maintaining your compliance: IT training for GDPR support
Perhaps one of the most important benefits IT training can offer your business is the ability to understand the changes to GDPR legislation and policies. Opening up a dialogue through comprehensive IT training will make sure that every member of your team knows their role when it comes to data security, as well as understand the wider repercussions behind a potential data breach. In this way, dedicated IT training can ensure that if the worst happens, your whole team can work quickly to minimise the damage of a data security breach on your business, protecting your business's reputation in the long run. To find out more about the more specific GDPR IT training support available to your business, take a look at this blog on the benefits of having a Data Protection Officer.
Sharing the workload: The benefits of outsourcing your IT department
Finally, if you're looking for a consistent solution to your IT growth, outsourcing your IT department could be the perfect decision for you. No matter what stage of growth your business is going through, having an infrastructure with the ability to develop quickly and securely alongside your expansion is vital to ensuring your future successes. However, alongside business development, customer service and general administration, maintaining your infrastructure's efficiency and security might not be at the top of your to-do list. Handing over the reigns of your IT department to a dependable, experienced and trustworthy outsourced provider removes the worry of continuously administrating your systems and software. Instead, an experienced engineer with comprehensive IT training can deal with the time-consuming maintenance of your systems, providing you with dependable tools to carry you through the day to day management of your infrastructure, and leaving you to focus on growing your business.
Don't let your business growth be slowed down by inadequate IT training. At CIS, we offer a range of consultancy and training options to make sure that your team are always equipped to deal with the challenges and advantages of the digital revolution. Take a look at the training consultancy we offer to refresh your team's IT knowledge.
How can we help?
Whether you have a project to discuss or just need some friendly advice, we'd be happy to help.
Get in touch
Keep up to date
Join our mailing list and stay up to date with all the latest in the IT world