Moving with the Times: 3 steps to developing your BYOD policy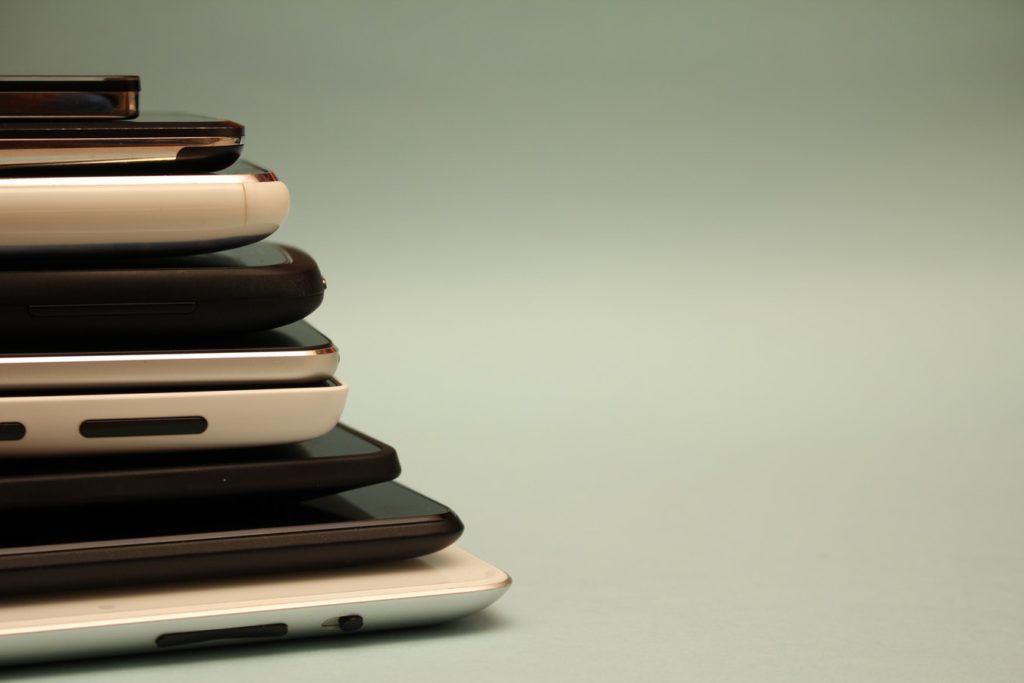 Are you part of the growing number of businesses implementing a BYOD policy, or taking steps to make flexible working a part of your workplace? As Internet technology comes to play an ever more important part in our everyday lives, implementing a BYOD policy is a great way of keeping your team and organisation up to date with the latest trends. So how you can develop a BYOD policy for your employees that helps you stay one step ahead in your industry, while keeping cyber security at the forefront of your mind too?
What is a BYOD policy, and why could embracing the trends be a breakthrough for your business?
As one of the most successful emerging Internet trends in the business world, your BYOD policy can be a key factor in helping to attract employees to your organisation, and perhaps more importantly, will help you keep them, too. Let's take a look at the statistics; 53% of workers feel most productive when they're using their own devices, and a huge 80% of employees think smartphones will become an integral part of the workplace in the near future. These figures show that bringing in a BYOD policy to revolutionise the way your business works not only has great benefits for your team's happiness in the workplace, but their overall productivity and business growth. Think about the way you work, and the devices you prefer to use each day. Would you feel more comfortable checking your emails from the smartphone you're familiar with using all the time, or an easily outdated desktop computer that doesn't allow for flexible working? Introducing a BYOD policy that allows your team to work safely and securely from the device they feel most comfortable interacting with can lead to a much more productive workplace.
If you're interested in learning more about the pros and cons behind implementing your own BYOD policy, we've gone into more detail here.
Who can get their hands on your data? Educating your team
87% of companies rely on their employees using personal devices in order to keep business apps in easy reach – that's an enormous percentage of businesses making use of a BYOD policy in order to make sure their teams are constantly connected. With so many people relying on so many devices, how do you make sure your BYOD policy caters for your whole team? One of the most important elements within your BYOD policy is setting out the ground rules for your team; understanding which devices can be used by who, and when is crucial. Maintaining a consistent approach to your employees' use of BYOD, whether it's the CEO or the intern coming in to the office for a few hours each week, will help keep an awareness of your BYOD policy in your whole team's minds.
Integrating your BYOD policy within your workplace
As your business needs change and develop, understanding how emerging tech trends can help to improve your infrastructure is a sure-fire way of preventing any vulnerabilities or weaknesses from affecting your systems. Carrying out a comprehensive risk assessment of the devices already being used by your staff, as well as the smartphones and tablets your team intends to work from, will ensure you have a clear knowledge of the devices being used within your team. It's a good idea to put regular reminders in place to keep your team up to speed with the way your BYOD policy might affect everyone's working day, too. One way to do this is to introduce easily understandable, mandatory security training for your whole team. As well as making sure your whole team has an awareness of the potential security risks a BYOD policy could bring, regular training sessions will reduce the chances of ransomware reaching your systems, avoiding potentially hefty GDPR fines.
To make your BYOD policy as watertight as possible, you can find out more about implementing a full scale network security plan here.
The Back Up BYOD Policy: Planning the best course of action in the event of an emergency
Finally, as with any emerging tech trend you're introducing in your workplace, your BYOD policy should take precautions to plan for an emergency situation. As your team grows, think about how many of your employees have access to your data and personal information. If any of your team members leave your business, how will you ensure their personal device is wiped clean of any confidential information? Putting a BYOD policy in place that plans for the future by taking into account the wide ranging implications of a data disaster will help you embrace evolutions in technology, while still making sure you never fall foul of GDPR fines.
Interested in developing a BYOD policy for your workplace? Our expert team work hard to provide you with the most innovative solutions for your needs, so no matter how fast your business is growing, your IT infrastructure can fully support your team. Take a look at the cloud solutions we offer here.
How can we help?
Whether you have a project to discuss or just need some friendly advice, we'd be happy to help.
Get in touch
Keep up to date
Join our mailing list and stay up to date with all the latest in the IT world