Taking on the Trifecta 3-Peaks Challenge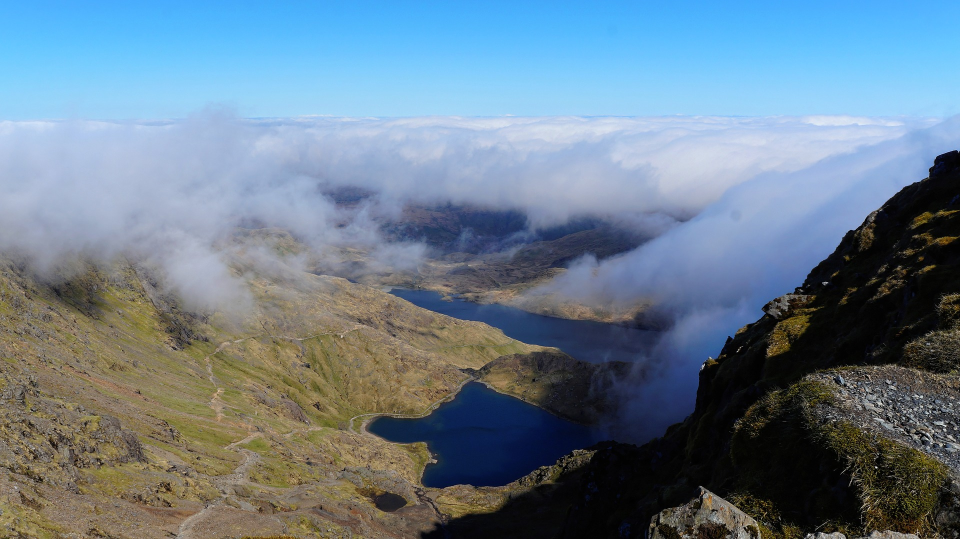 What is the Trifecta 3-Peaks Challenge?
Stretching across England, Scotland and Wales, the 3-Peaks Challenge is a walking endurance test that covers Scafell Pike, Ben Nevis and Snowdon.
So what's the 3-Peaks Challenge got to do with us? We're not just doing the 3-Peaks challenge – we're doing 3-Peaks, with 3 teams, in only 24 hours, with the aim of raising £60,000 for 3 local charities.  Sponsored by business leaders who have worked to set up the Trifecta Challenge together, The Trifecta Challenge's local founding members include CIS, B4 Magazine, and Oxford PharamGenesis. Making social responsibility local, our teams are proud to be sponsoring charities in the local Oxfordshire area, bringing business leaders together with key figures in the charity industry. We've chosen each of the three charities we'll be raising money for because of the incredible work they do in the local community, across all walks of life. By supporting these charities through our donations, we hope to bring together the great work being done by leaders across all industries and sectors in Oxfordshire, as well as hopefully losing a few pounds along the way too.
Why are we completing the Trifecta Challenge?
Michael
I helped to found Trifecta so I could give myself a big challenge, and help raise money for three worthy local causes. I feel it's important for business leaders to give back. CIS does one charity event per quarter, so it was a natural fit for CIS to found and support this charity challenge. I like Serving the Oxfordshire community by giving back. All three of the charities are close to my heart, education, children's health, and traumatic brain injury rehabilitation are all noble and worthy causes. I've never been so highly compensated as when I volunteer for a good cause. With my time and your donation, we can do great things together.
Support Michael's fundraising efforts here.
Dan
As well as being physically and mentally challenging, the Trifecta Challenge supports local charities, meaning it's too good an experience to pass up on. Raising much-needed funds for these three extremely worthwhile charities, this will be a demanding test and I look forward to rising to the occasion.
Read more about Dan's motivations for undertaking the Trifecta Challenge here.
Which charities are we supporting with the Trifecta Challenge?
The Mulberry Bush – Showing the way in therapeutic childcare
Consisting of a  residential special school, learning and research centre and an indoor and outdoor space for events, conferences and workshops, we're supporting the Mulberry Bush because of the outstanding work they do for children in the Oxfordshire community, as well as further afield. With the overall aim of reintegrating all children into an appropriate family and schooling, the Mulberry Bush School offers integrated 38 and 52 weeks placements to vulnerable children with severe emotional and mental health difficulties. Providing flexible, individualised care for children from some of the most destructively abusive environments, the Mulberry Bush supports early intervention in order to facilitate a return to mainstream society at the earliest opportunity. Donations raised by the Trifecta 3-Peaks Challenge will help the Mulberry Bush continue to support some of our society's most disadvantaged children. Specifically, the funds will go to developing an outside camp environment and a learning and conference centre. The facilities will allow the children to have outdoor activities, and the conference centre and professional psychology research library will help to train carers on effective methods of therapy and rehabilitation.
Oxford Hospitals Charity – Making a difference across your local hospitals  
Funding the best medical equipment, research, training and facilities for patients and staff, Oxford Hospitals Charity has a huge impact in the local community, transforming what could be a clinical hospital environment into a welcoming and friendly space. Oxford Hospitals Charity makes a tangible difference to patients and carers every day. By raising money for Oxford Hospitals Charity, we're helping provide the furniture for the new family housing facilities. These new facilities allow a family to stay for free while they support the care and recovery of their child in care. Trifecta is proud to be doing its part to help make these facilities comfortable and inviting.
Headway Oxfordshire – Supporting people affected by acquired brain injury
With over 25 years of experience helping people with acquired brain injuries rehabilitate, Headway provides support services to those affected by brain injury, along with their families and carers, and advocates on behalf of sufferers. One of Headway's goals is to raise awareness of the many different ways brain injury can affect individuals, both during initial recovery and once patients are ready to integrate back into normal life. Donations raised for Headway Oxfordshire will help this charity create more services to support people going through the rehabilitation process.
If you're interested in finding out more about the Trifecta Challenge, take a look at our website, or if you'd like to make a donation to support these three incredible charities, head straight to our Just Giving pages.
How can we help?
Whether you have a project to discuss or just need some friendly advice, we'd be happy to help.
Get in touch
Keep up to date
Join our mailing list and stay up to date with all the latest in the IT world