Moving Forward: 6 ways technology can shake up your workplace culture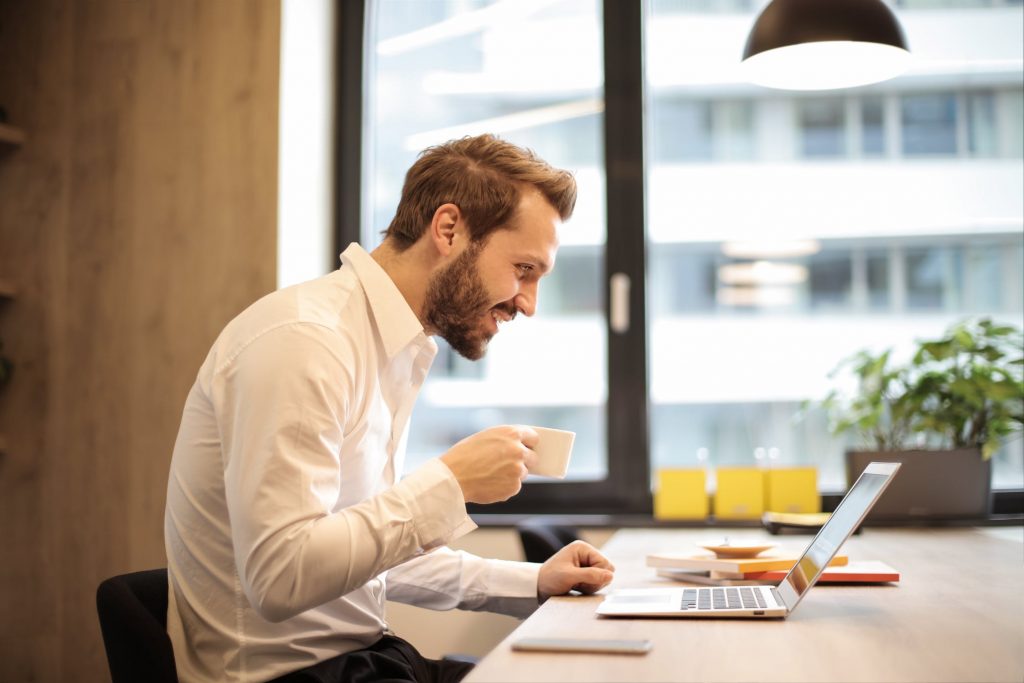 To what extent does your workplace culture rely on digital devices? As every aspect of our daily lives becomes ever more integrated with digital transformation, keeping on top of developments in the digital world can help your business stay one step ahead of your competitors. From increased staff retention to effective communications, read on to learn more about the ways embracing a digital dialogue can revitalise your workplace culture.
1. Increased Productivity
Perhaps the most wide ranging benefit technology can implement is the increased productivity becoming digitally orientated can bring to your business and workplace culture. From answering emails on the commute, to using devices they're most familiar with, trusting your team with their smartphones, tablets and laptops will encourage your team to work in the ways they feel most comfortable. In this way, introducing technology into your workplace culture will mean your business can move effortlessly with the times.
2. Retaining your Team
No matter what industry you're working within, maintaining staff retention is crucial for your business growth, your profits and your overall happiness within your workplace culture. 87% of millennials say professional growth is a top priority when they're searching for a new role, or considering whether to move on to a different opportunity. As more and more of us grow up immersed in the digital world, introducing technology into your workplace culture is a great way of offering your team new opportunities in the digital space.
3. Interactive Communications
As well as making external communications to your customers a lot more manageable, implementing digital transformation within your workplace culture can help your internal communications flow much more easily too. Cultivating quality friendships and relationships in the workplace is key to making sure your team enjoy coming to work; encouraging the use of digital devices that allow your team to stay in touch will not only send your productivity levels sky high, it'll have a very positive impact on your workplace culture too.
4. Streamlined Efficiency
We all know how much time it can take getting to grips with technology or programs you're not familiar with. Taking the time to train up your team on the digital developments they could be working with will not only encourage a more helpful atmosphere within your workplace culture, it'll allow them to become much more efficient in their day to day working lives too. Streamlining the digital devices your business makes use of will make sure you can stay ahead of your competitors in the digital world, supporting your team by implementing a workplace culture that focuses on upcoming developments they can take hold of.
5. Increasing Your Profits, Reducing Your Expenditure
Alongside helping your team to navigate efficiently within the digital world, integrating technology within your workplace culture can have a tangible impact on your business's profits. Trusting your team with their own digital devices opens up the possibility of remote working. As well as having a positive impact on your workplace culture, this can help you cut down on office overheads like physical software and building maintenance costs.
6. Encouraging Innovation
Last but not least, keeping your team on board with developments in the digital world can create the most ultimate innovative results in the work they produce every day. You've probably seen for yourself how different your workplace culture is when your team are excited by fresh new ideas. Encouraging your team to make use of digital devices can open up a new wave of innovation, allowing for the most productive and exciting workplace culture.
So what's next?
Interested in embracing technology within your own workplace culture, but unsure what steps to take to make sure your whole team is on board? By taking time to understand how digital transformation will impact each member of your team, providing training courses for those who need a little more help integrating their devices with your workplace, and ensuring you have the security measures in place to keep your team navigating the digital world with confidence.
How do you integrate technology into your workplace culture? Whether you're a technology novice or digital connoisseur, our security solutions will help your business take hold of digital transformation without the worry of prying eyes looking into your personal information. Contact us for a helping hand alongside your journey into digital transformation.
How can we help?
Whether you have a project to discuss or just need some friendly advice, we'd be happy to help.
Get in touch
Keep up to date
Join our mailing list and stay up to date with all the latest in the IT world